My name is Bat-Chen Diamant, and I am the chef-owner of Bat-Chen cooking and baking studio, operating in Ein-Vered, central Israel (30 minutes north of Tel-Aviv).
I invite you to a cooking experience in one of my two kitchens – a unique garden kitchen with a brick wood fired oven or a state of the art home kitchen.
Outside, we fire up the brick oven, and learn and enjoy from a varied menu of local Israeli cuisine, including meats, fish, freshly baked pita bread, hummus and Israeli specialties. You can choose from a set menu or create a unique menu for you.
Inside we create a typical Israeli dinner, baking Challah, cooking Hummus from scratch, my Tahini sauce, various Israeli vegetable dishes and concluding with a chocolate Babka.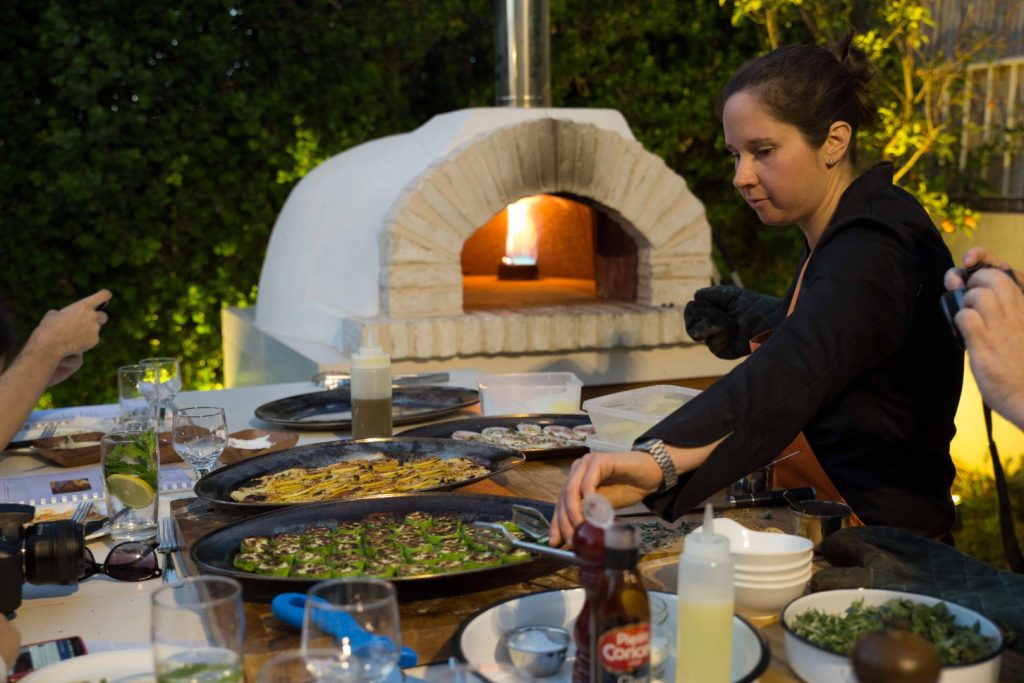 All ingredients are sourced fresh and locally, I use only Israeli products – from the Olive oil, fish from the Mediterranean, lamb from the Nazareth area and vegetables from the local farms. Israeli wine is served with all meals.
I host couples and groups up to 10 participants.
For further details and registration, please contact me at batchen.diamant@gmail.com or on facebook – and Instagram –
Meals and events can be tailored to fit your specific requests, and recipes and instructions in English are provided for all dishes.
After graduating from the French culinary institute in New York, I worked for several years in some of the city's top Michelin restaurants. After returning home to Israel, I was the sous-chef at top Israeli restaurants. After operating a catering business for several years, I decided to bring my passion home and build my kitchens and the workshops.
I enjoy cooking and baking various types of cuisine, most especially local Israeli, French and Asian dishes.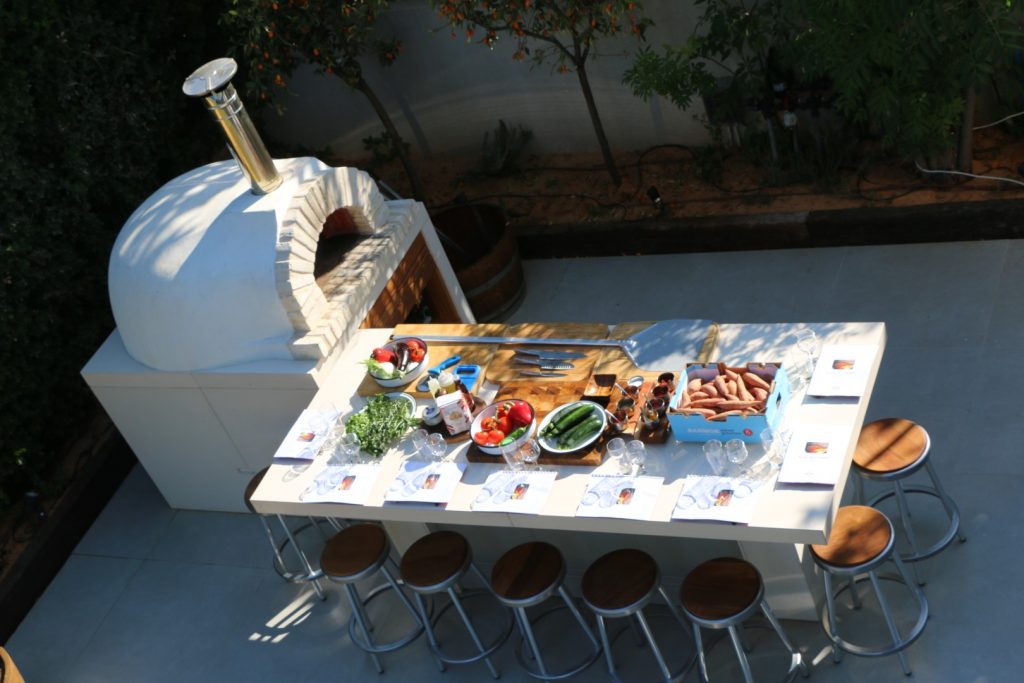 In my kitchen garden (March – December) a typical menu of local Israeli dishes can include
Pita bread made from scratch
Chraime – An Israeli-Moroccan dish of spicy fish in wood fired special sauce
Babaganush – Seared eggplant with Tehini
Seared seasonal vegetables – whatever is fresh from the market
Israeli style Hummus
Tehini sauce
Tabu'le salad – Bulgar wheat with parsley, tomatoes, olive oil and herbs
Mashwa'ye – charcoal cooked vegetables, chopped with olive oil, garlic and lemon juice
Walnut and Coriander crusted seared Salmon
Israeli style fresh coleslaw – hold the mayo, add cranberries
Seasoned lamb and beef Kebab or lamb chops
Seasonal dessert – homemade Ice cream in summer, apple crumble in spring or fall
At home (All year long) a typical menu of local homemade dishes can include
Challah bread
Tehini sauce
Babaganush – Seared eggplant with Tehini
Tabu'le salad – Bulgar wheat with parsley, tomatoes, olive oil and herbs
Israeli style fresh coleslaw – hold the mayo, add cranberries
Couscous made from scratch, with homemade meatballs
Schnitzel – from chicken Fillets, an Israeli must and favorite
Fresh vegetable salad, finely chopped
Stuffed seasonal vegetables – meat or vegetarian, you choose
Burekas – cheese filled savory puff pastries
Chocolate Babka
Workshops cost 130 Euro per person and last between 3-4 hours.
Transportation is not included.